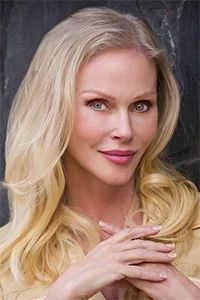 Margaret (Meg) Register CHt. EFT Tapping Adv.
Certified Hypnotherapist
In September 2016, Margaret (Meg) Register enrolled in the Hypnosis Motivation Institute (HMI), the first Nationally Accredited College of Hypnotherapy located in Tarzana, California. in 2017, she earned her hypnotherapy diploma and graduated with highest honors. Meg was the recipient of the highly coveted and distinguished Clinical Achievement Award, Academic Award, and the Director's Award. She is a member of the American Hypnosis Association (AHA) and the Hypnotherapists Union Local 472 since 2016.
In 2000, Meg graduated top of her class as a Religious Science and Agape Licensed Spiritual Practitioner. She holds dual licenses for both the North Hollywood Center for Spiritual Living and Dr. Michael Bernard Beckwith's, Agape International Spiritual Center in Los Angeles, California. She has assisted Michael Beckwith and co-facilitated Science of Mind classes and workshops on Universal Spiritual Laws, Law of Attraction, Scientific Prayer aka Spiritual Mind Treatment, and Vipassana Meditation.
Meg is also a well-known Certified Love Attraction Expert. She's helped hundreds of people recover from heartbreak and find Love. Meg has led seminars such as A Vision of Love, Manifest Your Soulmate, Spiritually Dating, 7 Steps to Bring On Your Soulmate NOW! and Releasing a Person. Her insatiable hunger for more knowledge led Meg to attend the prestigious University of Santa Monica's Spiritual Psychology and Counseling Program for 4 years where she focused her studies on cutting edge counseling skills and healing the whole person physically, mentally, emotionally and spiritually.
Meg's fascination with the healing power of the mind led her to continue her education and has received certifications at HMI in Hypnosis and Weight Loss, Smoking Cessation, Hypnosis and Pain Management, Hypnosis and Pre and Post Surgery, Hypnosis and PTSD, Advanced Emotional Freedom Technique (EFT) Tapping, Hypnosis and Cancer, Advanced Neuro-Linguistic Programming (NLP) and Sports Hypnosis and Peak Performance. She believes all things can be achieved when you get the conscious and subconscious mind working together for a common goal.
We only use about 10% of our conscious mind compared to 90% of our subconscious mind. It's astounding when you realize that what you think, say and do is only the tip of the iceberg of what your subconscious knows. The subconscious mind controls every cell, and function of the human body. Out of all the healing modalities that I've studied and used, hypnosis and EFT Tapping are by far the quickest, most gentle, non-invasive and effective ways to create long lasting change and healing of the body mind and soul.
Meg Register
Meg draws on her years of personal, professional and volunteer experience in helping others by working with doctors, psychologists, MFT's and spiritual healers. For the past 22 years, she has been an active member of AA and Al-Anon. She learned to be a healer by healing herself first. She overcame extreme trauma, chronic pain, PTSD, addictions, and stage 4 cancer.
Meg has had great success in working with issues such as weight loss, smoking cessation, health, healing (physical, mental, emotional, spiritual), relationship strategies, confidence, self-esteem, success, motivation, healthy habits, clearing away negative self-talk, fears and anxieties to help her clients live healthy, fulfilling, joyous lives in which success and abundance flow.
Addictions
Anxiety
Assist Healing
Exam Anxiety
Fears
Forgiveness
Motivation
Overeating
Past Life Regression
Postsurgical
Presurgical
Procrastination
Public Speaking
Relationship Enhancement
Self Confidence
Sleep Disorders
Stop Smoking
Study Habits
Substance Abuse
Weight Loss
Education
Diploma in Clinical Hypnotherapy with Honors
Hypnosis Motivation Institute – Nationally Accredited College of Hypnotherapy – 818-758-2700
Date Started: 09/22/2016 – Date Graduated: 09/11/2017
Total Hours: 720 – Total Weeks: 52 – Total Years: 1
Continuing Education
Shiatsu Massage Certification – West Side Healing Arts Center – 1994
Hatha Yoga Teacher's Certification – Larchmont Yoga Studio – 1995
The Power Within – Tony Robbins – Mastery University Diploma – 1997-2000
How to Be With People Dying Certification – Rose Room Hospice – 1998
Crisis Counseling and Suicide Prevention Certification – National Suicide Prevention Center – 2001
Compassion in Action Certification – No Vet Ever Need Die Alone – Dannion Brinkley – 2003
Vipassana Meditation Retreat and Training – Michael B. Beckwith – Agape – 2004-2020
Psychodrama Certification – Psychodrama Institute – 2010
Dark Side of the Light Chasers – Intensive Retreat – Debbie Ford – 2011
Grief Counseling Certificate – Grief Counseling Institute – 2012
Hypnosis in History – 08/2016
Hypnotherapy and Rehab: An Inside Look – 11/2018
Imagery for Life Passages – 01/2018
Intimate Conversations with Dr. John Kappas – 11/2018
Jumpstart 2017 Jamboree! – 01/2017
Jumpstart 2020 Jamboree! – 01/2020
Low Blood Sugar – 02/2021
Make Anxiety Your Best Friend – 10/2016
Metaphysical Imagery – 01/2018
Mythic and Archetypal Imagery – 01/2018
Rapid Inductions – 08/2017
Say What?! Using Radio, TV, Writing and Talks to Build Your Practice – 03/2017
The Basic Understanding and Principles of NLP – 03/2017
Power of Releasing Guilt and Shame – 05/2021
Therapeutic Creative Journaling – 10/2016
Certifications
Certified Hypnotherapist
American Hypnosis Association – 818-758-2700
Certification Number: 010197
Certification Valid To: Jan 04, 2024
Certifications from the American Hypnosis Association
Advanced Imagery – 01/2018
Certified Practitioner of Neuro-Linguistic Programming – 11/2017
Healing the Inner Child – 02/2019
Hypnosis and ADHD – 02/2021
Hypnosis and Childbirth – 02/2018
Hypnosis and Pain Management – 08/2017
Hypnosis and PTSD – 11/2016
Hypnosis and Seniors – 06/2018
Hypnosis and Smoking Cessation – 03/2017
Hypnosis and Sports Performance – 08/2017
Hypnosis and Tinnitus – 02/2019
Hypnosis and Transgender Clients – 11/2017
Hypnosis and Weight Loss – 01/2017
Hypnosis for the Caregiver – 01/2018
Mental and Emotional Release® Therapy – 11/2017
Awards
Honors Graduate
Hypnosis Motivation Institute – 09/12/2017
Director's Award
Hypnosis Motivation Institute – 09/12/2017
Clinical Achievement Award
Hypnosis Motivation Institute – 09/12/2017
American Hypnosis Association
18607 Ventura Boulevard, Suite 310 (https://hypnosis.edu/hmi/directions)
Tarzana, California 91356-4154 USA
1-818-758-2700
https://hypnosis.edu/
AHA Hours of Operation (Pacific Time)
10:00 AM to 9:00 PM – Mon, Tue, Wed, Thu
10:00 AM to 4:00 PM – Fri, Sat
Closed Sun and Holidays